ZIM is currently working on the conception of a future-oriented Cloud strategy for the University of Passau for the design of mobile and digitalised office PCs.
Cloud services at the university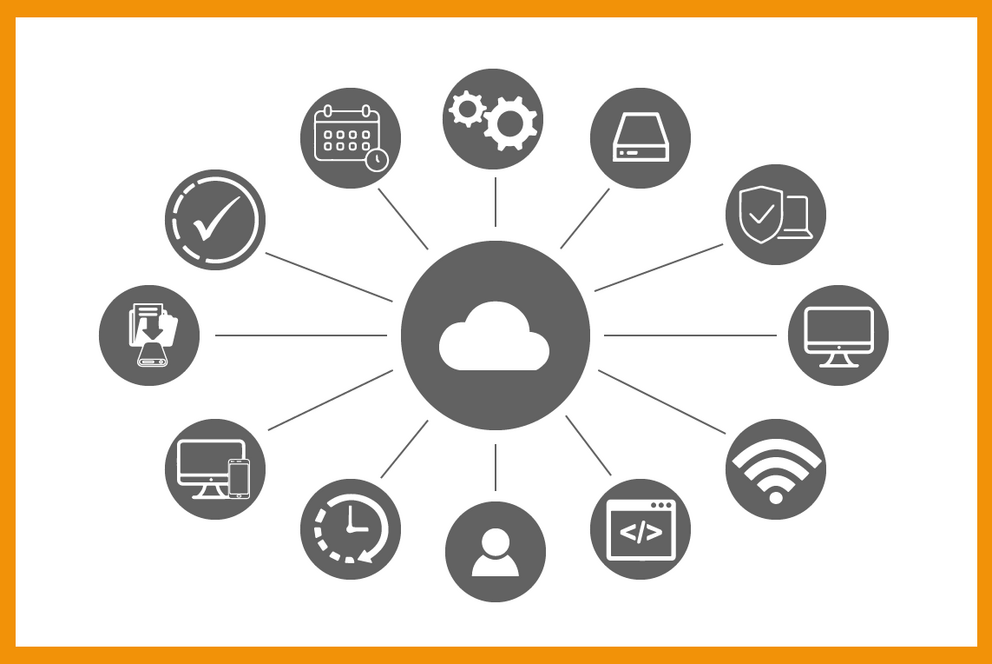 The University of Passau is already supported by various Cloud services. A trusted Cloud storage service with which files can be saved and managed online is made available via the LRZ Sync+Share.
The Microsoft service OneDrive also enables the university to have device-independent access to documents and applications and helps the collaboration and coordination of internal processes. With the Bavarian time management system BayZeit worktimes and holiday times, among other things, are recorded.
You can get further information about public, private and hybrid Cloud services, via ZIM Support.
Warning hints for using cloud services