Digital Learning Media Pro is a qualification and supervision programme of the ZIM that helps teaching staff to deploy digital media quickly and effectively in their everyday teaching. In several workshops, you develop or follow your own media-didactic project ideas that are implemented practically during the course with the support of the ZIM.
You can find further information about certification here: Digital Learning Media Pro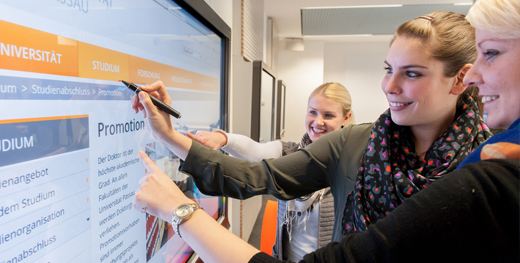 Qualification series: Digital Learning Media Pro
No data was found.
All workshops can be attended singly or as a series.
Questions please to support@zim.uni-passau.de - Subject 'media didactics'
ILIAS practical workshops
No data was found.